Background
Drive is a not-for-profit foundation. A foundation, where we are dedicated to creating the best possible conditions for social, personal and academic growth for children with special needs.
Drive begins its journey in one the most inspiring places in the world – Billund, the Capital of Children. A place where partnerships and co-creation are the natural way to work with children, play and learning and a place where international research and hands-on practice coincide.
Our drive is to share our knowledge and methods nationally and internationally so that all children can have access to the best possible education. Regardless of where in the world they live and what their background is. We want to be a professional flagship school that shares knowledge with professionals and forms meaningful partnerships with other organizations.
DRIVE: WHEN EXTRA SUPPORT IS NEEDED
Life can be difficult for children with special needs. They may experience challenges that cause stress, distress and even conflicts at home or at school. Often, they start to struggle socially and to dislike their time at school. Sometimes they simply stop making an effort – everywhere.
At Drive, we improve the mental health of children. We assists and facilitates children's personal, social and academic growth by motivating them to actively participate in life rather than giving up on themselves, their friends and their education. And when motivation is regained and sustained, we know that play and co-creation as methods can offer ideal conditions for a positive learning environments and for developing friendships.
Our philosophy
WE DO WHAT IT TAKES: PRESS PLAY
When we work with a student and family, we are fully engaged. Every time. We press "play" and set things in motion to stimulate the child's inner motivation. At the same time, we have a playful approach in all our work.
We get involved with all our experiences, practical tools, knowledge and well-documented methods in play, learning, motivation and co-creation. Every time.
Our philosophy is to always find the right combination of exposure, push and support for the individual child. Gradual exposure to what is difficult. Push to inspire the child to participate and make an effort. And support to cope with the challenges that the child may experience when moving into new arenas. Many successfull experiences are needed so that the child wants to keep trying (again, and again…).
We tailor our programs and meet the individual child and family right where they are. We make things happen in, around and with the child and the family and build motivation for positive growth that lasts. And no matter what we do, we say "press play" and do what it takes to succeed.
Learning and pedagogy
THE VALUE OF DIVERSITY
Our pedagogy is based on a respect for diversity. We simply believe that the world is a better, more fun and more inspiring place because we all bring something unique to the table. Our approach toward children and education is appreciative and inclusive. We see children's individual needs. We focus on their resources and give them the opportunity to make the most of their strengths and deal with their challenges.
As dedicated and engaged professionals, we meet children and listen to them, take them seriously and involve their input. As we embrace their diversity, we also help them become more aware of their individual challenges and more importantly their strengths and talents.
We build motivation
Motivation means everything to children's development. Therefore, we at Drive work to (re)create motivation. Motivation so that students feel like participating in life's different arenas instead of giving up on themselves, friends, school or family.
Throughout our many years of experience, we have acknowledged that the best way to build motivation is through play and co-creation. We must meet the child in play and together create contentment and a wish to be with classmates and other children.
A PROMISE TO PLAY
Play is essential for children's development, learning and well-being. Play stimulates the imagination and develops us cognitively, emotionally, physically and socially. Numerous studies conclude this.
Therefore, we have a playful and creative approach to the academic work we do with the students. And we incorporate play in everything we do. When we say play, we mean everything from creative expressions in arts, music, dance and crafts to building LEGO, and playing role-playing games, football or e-sports.
For children and young people, play is often an goalless activity, but something they do because it is fun. At Drive, we use play for development and learning and to create and maintain motivation.
WE TAKE CHILDREN SERIOUSLY: CO-CREATION
At Drive, we give kids a voice and take them seriously. Children are full of good ideas and they need to be heard. Always. Especially when it comes to their own development, learning and future. That is why we use co-creation as part of all our programs.
Co-creation inspires and strengthens children's self-esteem. It facilitates children's creativity and makes them want to become active contributors to the communities they are part of – whether it is at school, with their friends, in their families or in society when they grow up . And just as it is the case with play, equal co-creation can break down barriers between children and adults.
Methods
THE CHILD AT THE CENTER OF HOLISTIC DEVELOPMENT
At Drive, the child is our focus. Always. We look comprehensively around the child to understand its development and well-being. We have a holistic view of learning, pedagogy and development and believe that there is a close connection between what children experience with their senses and what they learn, remember – and do again.
We are curious to understand children's competencies and strengths, just as we work empathetically and methodically with their challenges. When children have difficulties that conteract their well-being, we use our theoretical knowledge and evidence-based methods in play, learning, motivation and co-creation to work focused with these.
But we also work with the child's mental challenges the same way we would if the child was experiencing academic difficulties: in small steps by demonstrating many examples. By offering lots of support, guidance and practice. By providing ongoing feedback and positive recognition, and by systematically looking for opportunities to use the new skills in practice at school, in the child's spare time activties and at home.
A TAILORED PROGRAM – CONTEXT, OBJECTIVES, PLAN, EVALUATION
Our educational approach is called COPE, and it helps children cope better with life. It does not start with diagnoses or disabilities. It starts with the development of children's essential core skills. The approach includes work with the school, the family, and the community.
COPE's tools and methods are based on international research and experience in the fields of psychology, pedagogy and education. The pivotal focus area is the theory of motivation, and underpinning that is the theory and knowhow in the areas of playful learning, metacognition, and co-creation.
With each student, we co-create SMART goals with the student and the family – what are the dreams, what is realistic, and how can the child best live out his or her potential? We continuously assess and adjust goals and plans to ensure lasting, positive change and motivation in the child and family.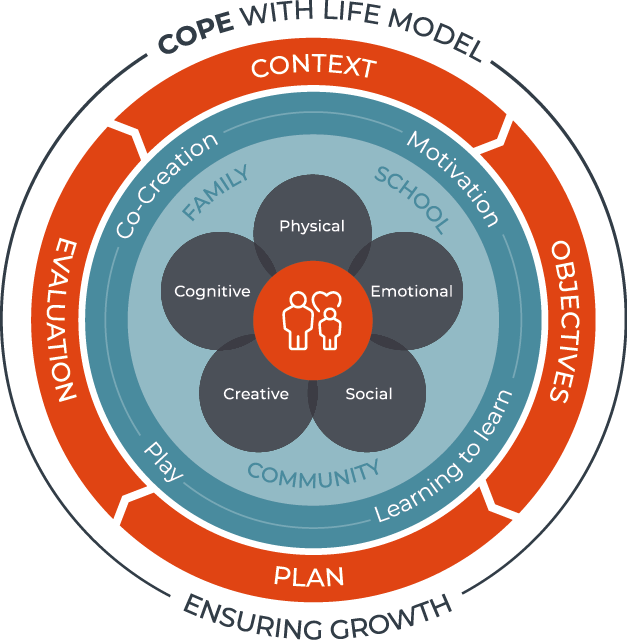 The board of directors
The foundation's top management is the board of directors. It meets five times a year. The board of directors is responsible for the overall strategic management of Drive – and always operates in the foundation's interests and in accordance with the foundation's purpose: To create motivation and improve conditions for personal, social and acedemic development for children with special needs.
Board members
Anna Bak-Nielsen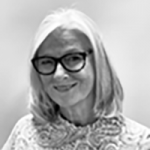 Anna has more than 28 years of experience in the health sector from medical practice and pre-hospital, e.g. as education and course leader. In addition, she has experience with boardroom and management work. Anna, who is a teacher by education and with 10 years of primary teaching experience f, has lately worked as Project Manager at the special needs school Chrysalis in Billund.
Mette Elmose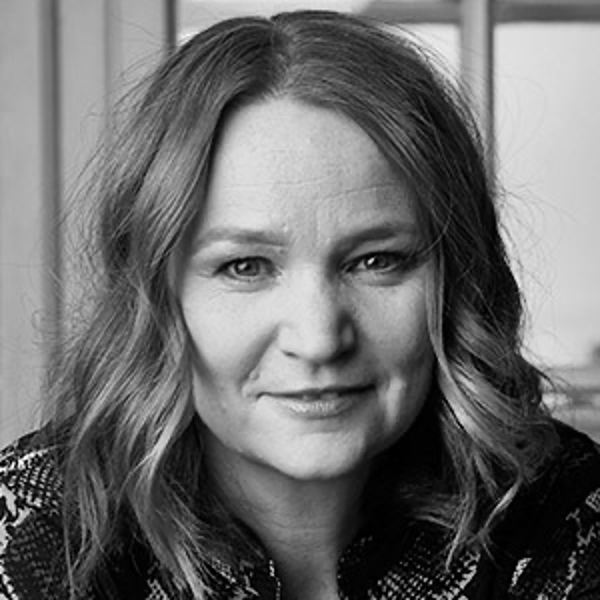 Mette Elmose
Mette is employed as an associate professor at the Department of Psychology, SDU. With her research, she wants to develop and test methods that can prevent or reduce mental health issues for people with autism, their families and the professionals working in the field. For more than 10 years, Mette worked as a psychologist at Langagerskolen, a special needs school for students with autism or severe ADHD, including as a VISO consultant. Through this, Mette gained a large and broad experience in the special needs school area.
Sune Bang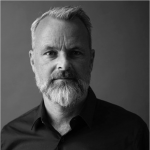 Sune, who is the Chairman of the Board of the Drive Foundation, has almost 25 years of experience in communication consulting, and has, among other things, had clients such as Politiken, Danmarks Indsamling, Médecins Sans Frontières, DR, Ældre Sagen, Børns Vilkår, the Council for Safe Traffic, the SoSu schools and others. In addition to that, he has held a number of positions on boards and advisory boards.
Knowledge Center – Drive Practice Lab
At the Drive Practice Lab, we develop and gather knowledge and methods within education and psychological intervention and support for children with special needs. We do this in collaboration with our partners, internal and external researche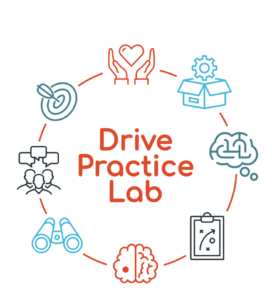 rs as well as specialists in e.g. pedagogy, learning and psychology. Through our work, we strengthen the research area and support an evidence-based approach to working with children facing challenges and their families.
Everything we do in the Drive Practice Lab is for the benefit of the individual child, family and society. Our goal is to share knowledge and methods nationally and internationally and contribute to improving conditions and support for children with special needs – regardless of where in the world they live and what their background is.